Prologis, Inc. announced that four of its recently-completed facilities around the Czech capital have received sustainability assessments, according to the BREEAM environmental rating system, including two "Excellent" ratings – the highest and first ever in the Czech Republic.
Throughout the construction of each of the buildings, rigorous guidelines were met to protect their environments and ecological features, as well as the workers on the site. All four facilities incorporate innovative building materials with low environmental impact, such as an optimal energy-saving heating system to reduce operating costs and increase customer profitability.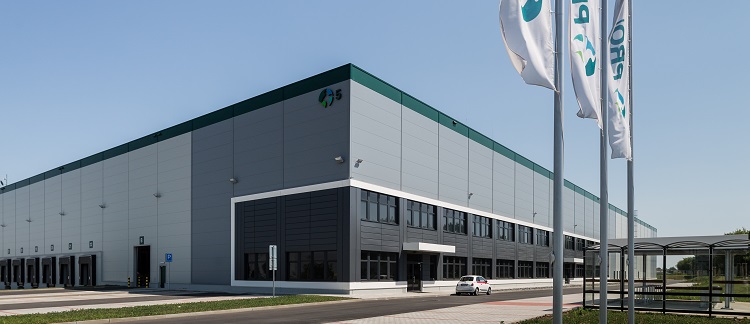 "Long-term cost effectiveness and minimal environmental impact are two of the most universal criteria required by our customers looking to build or to lease existing space in the region today," said Balazs Bellak, vice president project management for Central and Eastern Europe, Prologis. "These BREEAM accreditations, including the only 'Excellent' rankings in the Czech Republic, reaffirm Prologis' commitment in Central and Eastern Europe to the highest industry quality standards as well as the environment."
Goldbeck acted as the general contractor for Prologis Park Prague-Airport DC2 and Prologis Park Prague-Jirny DC7 and DC5, while HSF System served as the general contractor for Prologis Park Prague-Airport DC1. ARCADIS CZ acted as sustainability consultant for all four projects.
Prologis Park Prague-Airport currently comprises two buildings on 33 hectares of land with the potential for up to 63,000 square metres of development. Located just five minutes from Václav Havel Prague Airport, the park provides excellent access for national and international traffic and trade routes via the D5 highway.
Prologis Park Prague-Jirny is a state-of-the-art distribution park, currently comprising 266,000 square metres of distribution space. The park is located 20 kilometres east of Prague with direct access to the D11 motorway, enabling efficient distribution to local markets as well as to neighbouring countries.
Prologis is one of the leading providers of distribution facilities in the Czech Republic with more than 952,000 square metres of logistics and industrial space (as of September 30, 2015).
Source: Prologis, Inc.
Prague, 27 October 2015